Bluetooth low energy (BLE) technology is developing fast and is gaining popularity for the asset tracking, replacing more expensive asset tracking technologies like RFID or GPS.
Using BLE beacon asset tags and a smartphone or bluetooth gateways you can track assets in real time, indoors and outdoors. Depending on your asset tracking needs and budget, asset tracking can be automatic (no human participation required), or semi-automatic (involves participation of the employees with the smartphones). Regardless of which bluetooth asset tracking method you choose, it will be significantly less expensive than using RFID or GPS asset tracking.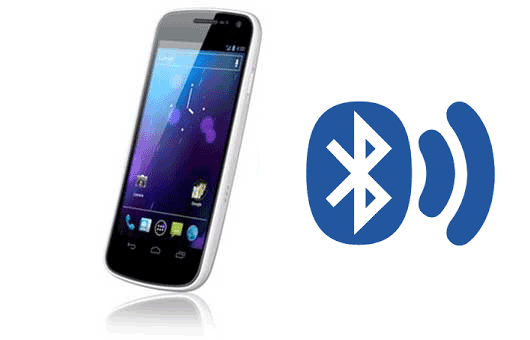 Bluetooth Asset Tracking With BLE Beacons
Bluetooth is a wireless communication standard that uses radio waves to exchange information between devices over a short distance. Originally bluetooth (now also called bluetooth classic to set it apart from bluetooth low energy) was designed for continuous data exchange. It works well for the consumer applications but is not very efficient or well-suited for the industrial settings. In the industrial applications, such as asset tracking, bluetooth devices need to exchange data periodically, and saving power / preserving battery life of bluetooth devices and tags is important.
Bluetooth low energy (BLE), also known as
Bluetooth Smart
, was developed with this situation in mind. BLE devices exchange information periodically in the small packets to save power, and remain in a sleep mode in between data exchange sessions. This design resulted in significant decrease in the power consumption for the bluettoth applications, while preserving communication range of the bluetooth classic. Bluetooth low energy devices can run on a coin-cell battery for several years. Bluetooth low energy efficiency and multiple communication patterns (one to one, one to many in the bluetooth beacons, many to many in the bluettoth mesh) makes BLE devices ideal for the Internet of Things (IoT) applications. One of such IoT application for bluetooth low energy is asset tracking.
Bluetooth low energy started the wide adoption of the bluetooth technology in the "smart" connected devices, also referred to as the Internet of Things (IoT). Specifically, in the asset tracking applications bluetooth low energy is rapidly gaining popularity due to its capabilities and lower cost as compared to the other IoT asset tracking technologies, such as RFID or GPS. The big advantage of the bluetooth low energy for the asset tracking is its ability to communicate directly to the smartphones, without a need for the additional gateways or readers.
Tracking Assets With Bluetooth Tags And A Smartphone
In addition to the lower power consumption, bluetooth low energy brough new communication standards. Classic bluetooth was designed for information exchange between the two connected (paired) devices (one-to-one communication). Bluetooth low energy also supports beacon technology (one-to-many communication), and mesh technology (many-to-many communication). In the BLE one to many communication model a bluetooth beacon advertises an information packet that other nearby bluetooth devices can scan for, read and process.
Bluetooth beacon technology enables bluetooth-based real time location systems (RTLS). If you compare bluetooth asset location tracking with RFID, bluetooth beacons are similar to the active RFID tags, and bluetooth receivers are similar to RFID readers.
The overall cost of the bluetooth location tracking system is significantly lower than RFID. Bluetooth signals can be read by iOS and android smartphones while RFID systems require designated scanners or fixed RFID readers.
If you could see all your field equipment and who is working with it on the map in real time, get log of equipment usage per employee and / or project, and won't spend any time on getting this information - would it make your life easier? If so, check
how you can do it
using QR Mobile Data software.
IoT Asset Tracking With Bluetooth - How It Works
The good thing about the bluetooth assets tracking is that you can design the whole system in several different ways depending on your needs and budget. You can create an asset tracking system that will track assets indoors automatically without any human participation. You can reduce your cost and include employees with the smartphones instead of the fixed bluetooth receivers. You can combine QR code / barcode scanning with the bluetooth beacons. Finally, you can use existing bluetooth mesh network to transmit asset location to the cloud.
Automatic Indoors Asset Tracking Using Bluetooth Beacon Tags And Bluetooth Receivers
If you need to track assets automatically as they move around, without a need for any human participation, your design should include bluetooth tags (beacons) on the assets and fixed mounted bluetooth receivers. In this design bluetooth receivers are constantly scanning for the nearby beacons (bluetooth tags on the assets), and transmit detected asset ID and distance of the asset to the asset tracking cloud software. Asset tracking software calculates asset location based on the proximity to several BLE receivers and displays an asset location on the facilities floor map.
Each bluetooth receiver should be connected to the wifi and be capable of transmitting asset data it receives to the cloud asset management software.
With the recent addition to the bluetooth low energy technology - bluetooth mesh - you do not need to deploy multiple bluetooth receivers connected to the internet. Bluetooth mesh is a network of the connected bluetooth low energy devices, where all devices can communicate to each other (many-to-many communication). If you have a bluetooth mesh installed and operational, each mesh node is capable of detecting a tagged asset and pass it along. You will need only one bluetooth gateway for an entire BLE mesh to pass collected asset location data to the cloud.
The other good thing about the bluetooth mesh is that you can use it for multiple purposes. For example, if you installed a bluetooth mesh for the smart lighting, or for the BLE sensor network, you can use the same bluetooth mesh for the asset tracking.
Automatic Asset Tracking With Bluetooth Tags And Smartphones
If installing hard-wired bluetooth receivers (or installing a bluetooth mesh) is not practical or warranted, another approach is to use smartphones in your employees pockets as bluetooth receivers / gateways. This approach works well for the outdoors asset tracking, where installang hard-wired bluetooth receivers is not an option.
With the bluetooth tags and a smartphone asset tracking approach company employees do not need to take any active actions, such as assets scanning. They just need to have a smartphone with the asset tracking mobile application running in the background. An asset tracking mobile application will detect a message sent by a bluetooth asset tag and transmit all necessary information to the cloud asset tracking software for processing.
For the outdoors asset tracking no other hardware is required - a smartphone can determine its own location using built-in GPS services. However, if you are tracking assets indoors and GPS location is not available, the asset tracking system design becomes more complicated. You will need to have stationary bluetooth beacons installed throughout the facility so that the mobile application could determine the phone location.
In the case of the smartphones and mounted bluetooth beacons combination, the mobile application will need to collect information on the asset BLE beacon tags, as well as data from the stationary BLE beacons to determine location, and send collected data to the asset tracking cloud software.
This asset tracking design, even with the stationary bluetooth beacons, is less expensive and easier to implement than the bluetooth tags with the fixed bluetooth receivers solution. The slight drawback is the requirement for all employees to carry smartphones with the asset tracking application running in background. However, it is also a positive factor - in addition to the asset location tracking you will also have data on who has been handling an asset.
And for the bluetooth asset tracking outdoors using a smartphone as an IoT gateway is your best option.
Asset Tracking With QR Code / Barcode Scanning And Fixed Bluetooth Beacons
If your assets are already labeled with the QR codes / barcodes and you do not want to invest time, money and effort into re-labeling assets with the bluetooth beacon tags, you can still have a real-time map of the assets location on the facilities floor using stationary bluetooth beacons.
This solution will require an employee to scan each asset with a smartphone when (s)he takes and relocates it. When an asset is scanned, a mobile application will determine the scan location using nearby bluetooth beacons.
This is the least expensive and the easiest to implement indoors asset tracking design. If you do need to track assets within a facility, and be able to have a map of real time assets location, but want to approach asset tracking project gradually, this solution will be a good first step. You can then start adding bluetooth tags to the assets and migrate to the automatic asset tracking solution over time.
Bluetooth Sensors: Assets And Equipment Conditions Monitoring
Ability to track assets location is not the only benefit you can get by applying BLE tags to your assets and equipment. You can use bluetooth beacons with built-in sensors to measure environmental conditions, such as temperature, humidity, and light, as well as mechanical conditions, such as impact or vibration. Applying BLE beacon tags with the sensors to the equipment allows you to not only track equipment location, but also monitor equipment conditions remotely.
You can set threshold values for the equipment conditions, and receive automatic alerts if any of the parameters reported by the BLE sensor go above or below a set threshold. These automatic notifications allow you to detect and quickly act on the potential problems, preventing costly equipment breakdowns and failures.
Bluetooth Asset Tracking Software And Mobile Application
In order to implement bluetooth asset tracking you need an asset tracking software that receives data from the bluetooth tags and sensors, processes this information and produces human-readable results for your review. The results may include a map of the current asset locations, history of the assets movement, a log of the employees who were handling an asset, a log of the equipment conditions, etc.
An asset tracking software should also include a mobile application, that will allow a smartphone to work as a bluetooth gateway, transferring asset data to the cloud.
Depending on your exact needs, additional functionality and reports can be added to the software package.
Some vendors offer a bluetooth platform that includes bluetooth asset tracking software, mobile application and bluetooth hardware working together. These asset tracking platforms are designed for the specific asset tracking purpose / scenario (e.g. asset tracking with the bluetooth tags and fixed bluetooth receivers, asset tracking with the bluetooth tags and a mobile application, monitoring equipment conditions with the BLE sensors, etc.). However, you do not necessarily need to purchase both bluetooth hardware and bluetooth asset tracking software from the same vendor. Well defined bluetooth protocol and profiles allow asset tracking software vendors to integrate their software with the bluetooth devices from the different vendors.
Just like with the other asset tracking technologies, it is always a good idea to check with the asset tracking software vendor what bluetooth hardware is supported.
Bluetooth Asset Tracking Takeaways
If you need a real time asset tracking but could not justify the time and expense of the traditional real time asset tracking systems, such as RFID or GPS asset tracking, you may want to look at the bluetooth asset tracking technology. Bluetooth technology is rapidly evolving to make asset tracking more precise and less expensive, and offers various asset tracking options that can fit any company needs and budget.
Additional benefit of the bluetooth asset tracking is that you can use bluetooth hardware infrastructure for more than one application. For example, you can use bluetooth beacon tags with the BLE sensors to capture not only asset location, but its physical conditions as well. You can create a bluetooth mesh for the smart lighting, and use the same bluetooth mesh for the asset tracking.
As the bluetooth technology develops, it makes more and more sense to adopt a "smart industry" concept for your company.