Mobile Platform For Inventory Management, Asset Tracking & Data Collection
Manage inventory, track assets and equipment, collect data in the field and track workflow with QR Inventory and supplementary software products. Increase productivity, eliminate errors, get real time visibility into your business process and change manual paperwork to the digital records.
Inventory Management, Traceability And Data Collection Software With Modular Structure
QR Inventory has a modular structure that allows you to mix and match software products and modules to achieve desired functionality. QR Inventory platform consists of three products: QR Inventory (inventory management and asset tracking), QR Mobile Data (mobile data collection and workflow), and Shared Traceability (easy to use traceability software with QR codes, mobile and blockchain technologies). Each product handles a group of related tasks, and has its own web interface and mobile application for android and iOS.
These software products can be used together, or each product can be used as a stand alone software package. All products are seamlessly integrated, and are connected to the same central database.
You can further extend software functionality in the direction you need with the optional modules.
QR Inventory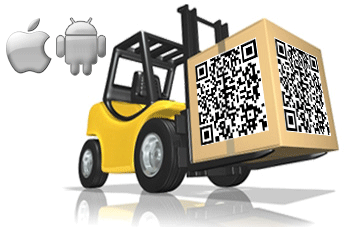 Mobile software for inventory management and asset tracking. Manage inventory, track assets in the field, warehouse or office in real time. Use smartphones for QR code / barcode scanning and field inventory tracking. Always know what you have in stock, where your assets are, and who is using them. Review inventory and assets usage history and trends, analyze data to improve business process.
QR Mobile Data
Mobile data collection and workflow tracking. Collect data in the field, on the shop floor or on the job sites using mobile forms. Link mobile forms to your process / workflow. Store digital documents in the secure cloud, give all stakeholders immediate access to collected data from anywhere.
Shared Traceability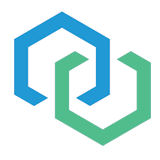 A simple and easy to use, yet powerful traceability software for manufacturing traceability, food traceability and tracking assets chain of custody. Shared Traceability uses QR codes, mobile and blockchain technologies to make traceability simple and error-free for the companies of any size.
QR Inventory: Inventory Management & Asset Tracking
Cloud inventory software with mobile application for android and iOS for field inventory management and asset tracking.
Customize inventory management process to fit your business workflow. Define what you need to track, record and report via intuitive web interface.
Use smartphones for barcode / QR code scanning, processing inventory transactions, taking photos, capturing signatures, capturing GPS location, creating and e-mailing pdf documents.
Use QR codes, barcodes, NFC tags, or bluetooth beacons for continuous equipment monitoring.
Give field employees immediate access to the assets and inventory information: specs, documentation, recent transactions.
Inventory and assets data collected on the mobile devices update central database in real time.
All authorized employees have an immediate access to the up-to-the-minute inventory stock, assets location and collected data.
Comprehensive inventory count, locations, transactions history and usage reports.
Analytical reports allow you to visualize and understand inventory usage trends, assets utilization, make inventory and assets demand forecasting.
Lot numbers / serial numbers tracking, materials and final products traceability.
Extend QR Inventory functionality with these optional modules:
BOM Inventory Management: Assemblies & Kits Create bill of materials (BOM), track building of generic and serialized assemblies, achieve traceability.
Images & Signature Add images and pdf documents to assets and inventory, add images to the inventory and assets transactions, capture signatures on a smartphone.
Accounting Module Automate creation and tracking of purchase orders and invoices.
QR Audit - phisical inventory count and asset audits Do physical inventory count fast and error-free using smartphones for barcode scanning. Automatically identify discrepancies with on the books assets and inventory.
Containers Module Manage inventory in moveable storage units: containers, pallets, skids, totes, etc. Containers are acting both as location (you can put inventory there, take it out and check what is inside) and an inventory item (you can move container between locations, check where container is located, etc.). When container is moved, all inventory inside is moved along with it.
Field Inventory Requisition Module Field inventory requisition module streamlines job site inventory and materials request process, from placing a purchase order by the job site employees to the approval process to the job site materials delivery. Field employees use QR inventory mobile application for placing inventory requisition orders and tracking materials delivery using barcode scanning. Office employees review and manage field purchase order requests via the web dashboard.
Documents Module Documents module allows you to create pdf documents for the transactions receipts, or filled out mobile forms. You can define the document look, layout and what should be included using a custom template. The pdf documents can be created in the field on the mobile phone, as transaction is processed or a mobile form filled out, and e-mailed to the interested parties (a customer, an outside auditor or internally within the company). You can also create a pdf report later via the web interface.
QR Code Based Ordering Allow clients to submit re-orders by scanning QR codes.
Native Integration With Bluetooth Barcode Scanners Use bluetooth barcode scanner connected to a smartphone for fast processing of high volume inventory transactions
QR Mobile Data: Mobile Data Collection & Workflow Tracking
Cloud-mobile platform for data collection and analysis, workflow and business process tracking.
Web dashboard for creating custom workflows and mobile forms, reviewing reports and analyzing collected data.
Mobile application for android and iOS for field data collection using mobile forms, workflow tracking.
Use mobile devices for barcode / QR code scanning, filling out mobile forms, capturing images, signatures and GPS location, tracking projects / work orders status.
QR Mobile Data software can be used for a variety of tasks, including field inspections, keeping track of equipment service and maintenance, doing safety inspections and paperwork on the jon sites or the shop floor, tracking tasks completion, tracking projects through the production process steps, keeping track of live projects status, reporting equipment damage and requesting service, filling out quality control and product testing forms, and more.
Workflow tracking / process tracking part of QR Mobile Data allows you to create custom workflows for your internal processes, define steps, and track projects / product batches / work orders through the process by scanning QR code label with a smartphone.
Mobile forms can be used for the discrete tasks (such as recording equipment maintenance), or as part of a workflow (such as tracking steps of manufacturing process and collecting data / filling out forms on each step).
All data collected via mobile forms are sent to the secure cloud in real time.
Authorized users have immediate access to all collected information, on the mobile devices in the field and computers in the office
QR Mobile Data provides seamless field - office communication. Office employees can pre-fill part of the form and push it to the mobile devices for completion, immediately access submitted results, fill "office only" part, and optionally send back to devices if additional information is required.
If data connection is not available, field technicians can fill out forms offline and submit to the server all completed records at once when connection becomes available.
Administrators can search, access and download reports on the completed records, projects progress and detailed process history on demand from anywhere.
Create custom pdf reports based on completed records for the customers or external auditors.
Analytical reports help you visualize and analyze your business process, understand trends and shortcomings, and improve business operations.
You can use QR Mobile Data together with QR Inventory software, or as a stand alone software package.
Extend QR Mobile Data functionality with the optional modules:
Mobile Time Tracking With GPS Let field employees easily track start / stop work time using mobile application.
Images & Signature Add images and pdf documents to assets and inventory, add images and photos the the forms, capture signatures for the completed forms on a smartphone
Document Module Create custom pdf reports based on completed forms, on the mobile devices or in the office. Include images and signature in the reports, e-mail to the interested parties from a smartphone. Define what information to include and report looks / layout via custom templates.
Real Time Continuous Bluetooth Asset Tracking Use bluetooth beacons to automatically and continuously track field assets and equipment and who is using them - no scanning required.

Shared Traceability: Traceability Software With QR Codes, Mobile And Blockchain Technologies
Simple traceability solution that can be used out-of-the box -- no setup is required.
Record all traceability information that you need without defining what needs to be recorded upfront.
Collect traceability information on the shop floor in real time, using mobile devices (smartphones or tablets running iOS or android) for barcode / QR code scanning, data collection and tracking product lots through the process.
All collected information is immediately available to all authorized users, on the mobile devices on the shop floor and computers in the office.
Track product lots through the process, creation of product batches from components / ingredients, splitting and conversion of product lots during the process. Collect additional data and observations on every step as needed.
Track product distribution to the customers.
Be prepared for recalls. In case of a problem or recall, you can quickly find what product lots contain a problem ingredient, where this product lot was distributed and issue a recall. Limit a scope of recall to affected product lots and react to the problems fast.
Do not just react to recalls - prevent them. Analyze collected information, correlate problem product lots with the production steps observations to understand and eliminate the causes of the problems.
Blockchain technology makes Shared Traceability safe for lot traceability through the entire supply chain, across corporate boundaries. Use Shared Traceability with your company, or invite your supply chain partners to participate, and share traceability information.
QR Audit: Physical Inventory Count And Asset Audit
Cloud software for creating planned audits, importing / exporting inventory lists, reviewing reports
Mobile application for android and iOS for inventory count using barcode scanning
Do inventory counts fast and error-free by scanning QR code or barcode labels with a smartphone
Ad hoc audits done by each employee, and planned physical inventory counts with participation of multiple employees
Use for the employees checking / verifying their on hand inventory daily, verification of assets in the individual field or office locations, and for the company wide inventory counts or asset audits
As an employee scans assets or inventory, he can see running batch on a smartphone screen, and make corrections if needed
Employees can submit scanned batches into the cloud at any time
Scanned batch is saved on the phone until submitted to the cloud, so employees can stop and resume at any time - collected data are never misplaced or lost
Multiple employees can take part in the audit at the same time, scanning assets and inventory in their designated areas
Administrator can schedule, open and close audits via the web interface, review running totals as audit progresses, review and download final reports
Once audit is closed, QR Audit compares scanned data with what is "on the books" and generates discrepancies report
Automatically adjust inventory based on the audit / count results
Can be used in combination with QR Inventory, or as a stand alone physical inventory count software